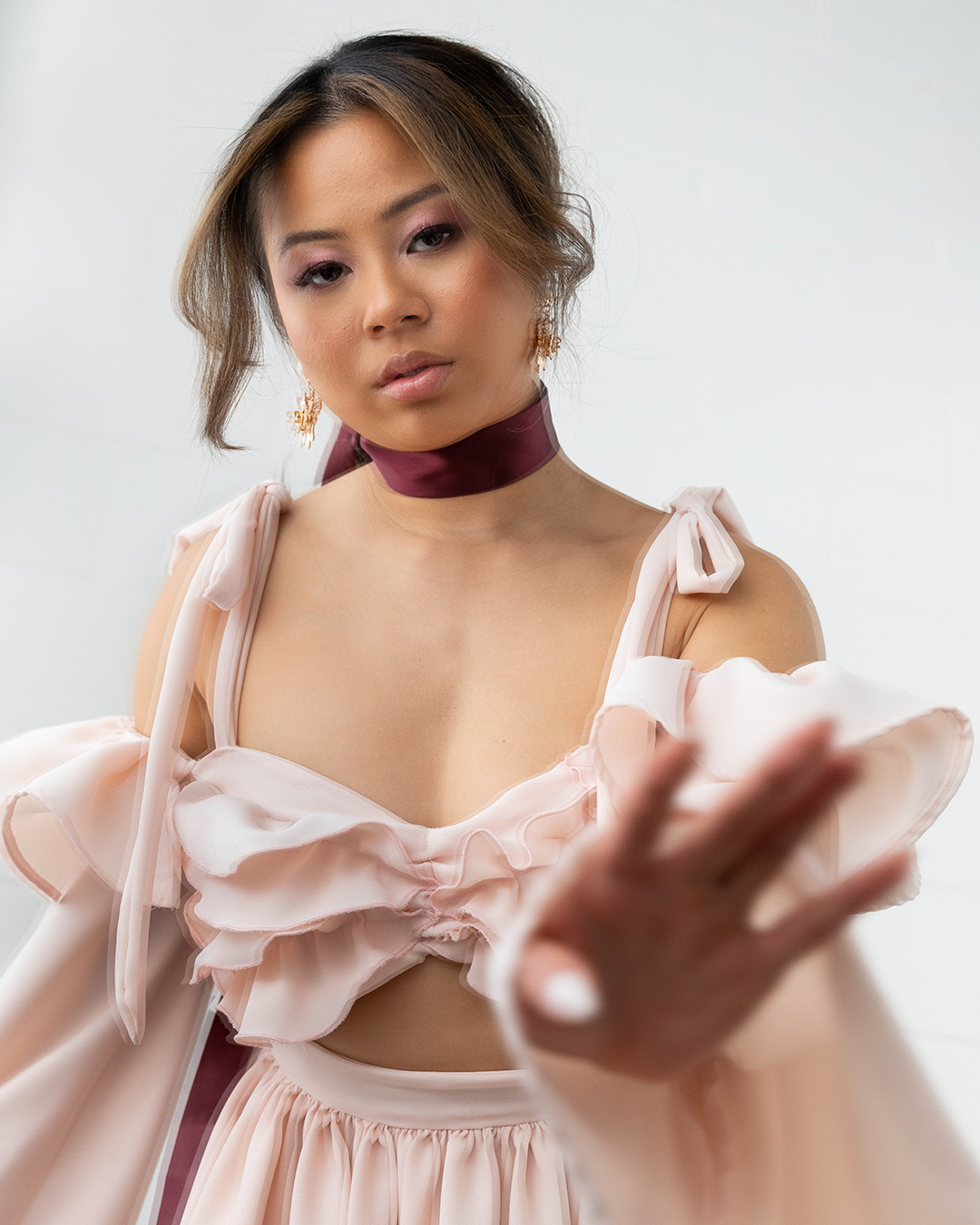 ABOUT
THE BRAND
AUREI LÚA is a luxury womenswear brand with an aim of empowering women through sustainable and consciously designed clothing. Founded in 2021 by fashion designer Tamika Sewell, the brand has a core focus of addressing key sustainability issues in Australia's fashion market through it's Return to Repurpose initiative.
All garments created by AUREI LÚA are produced in our small studio based in Melbourne, Australia, and are strictly made to order. Therefore, we allow 1-4 weeks for the garment to be made before sending it off to its home. This enables us to only order fabric, fastenings, and other notions when an order is placed - reducing waste and avoiding the build-up of dead stock.
Every part of both the design and manufacturing processes are completed in-house, including: designing, pattern-making, sampling, material sourcing and manufacturing. Any outsourcing that may be needed is done though local small businesses. Having a small team behind the brand gives us the ability to work more directly with our customers on custom orders, sizes, measurements, etc. If this is something that is of interest to you, we recommend reaching out to us via the contact form on our website, or direct message us on social media and we will be more than happy to discuss your needs.
ABOUT
THE DESIGNER
Tamika Sewell is an Australian fashion designer who spent majority of her life growing up in regional Victoria, Australia. From an early age she was taught the importance of environmental conservation, and this forms an integral part of her design process. Often drawing inspiration from nature, Tamika's aesthetic can be described as loose luxury. Hallmarks of her design are soft tailoring, volume, texture, and attention to detail. Tamika's experience in the business industry gives her a unique perspective on fashion design, with a particular interest in bridging the gap between creative design and sustainable business models.
In 2019, Tamika was accepted into the Whitehouse Institute of Design (Melbourne, Australia), from which she graduated in December 2021 with a Bachelor of Design (Fashion) and Graduate Certificate in Design. She officially launched her brand, AUREI LÚA, in May of 2022.